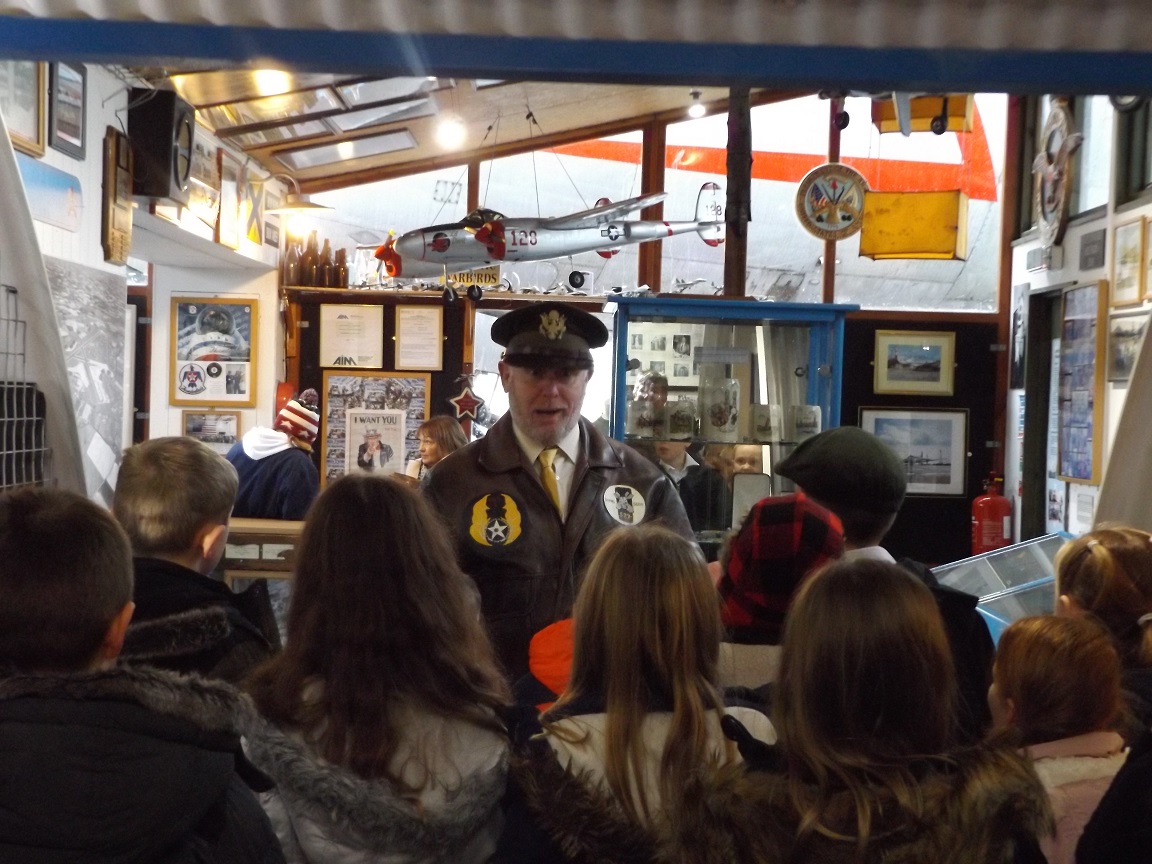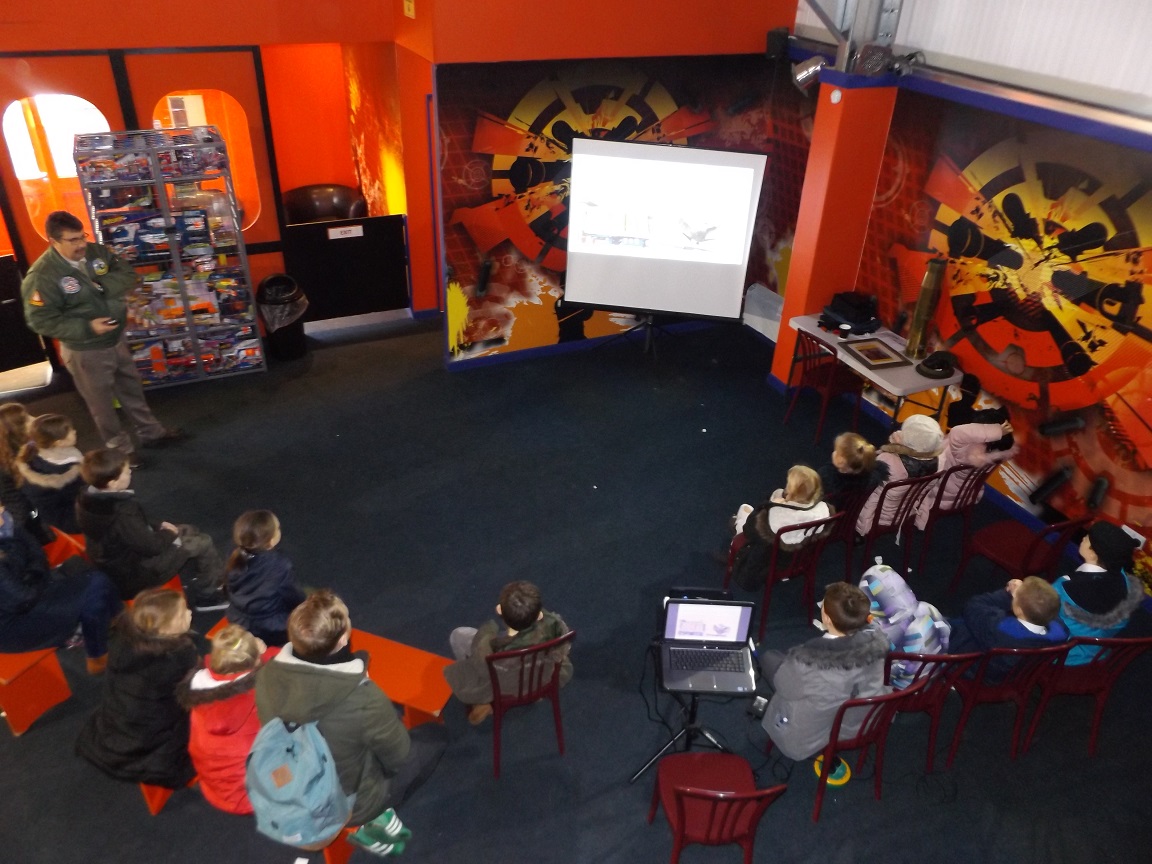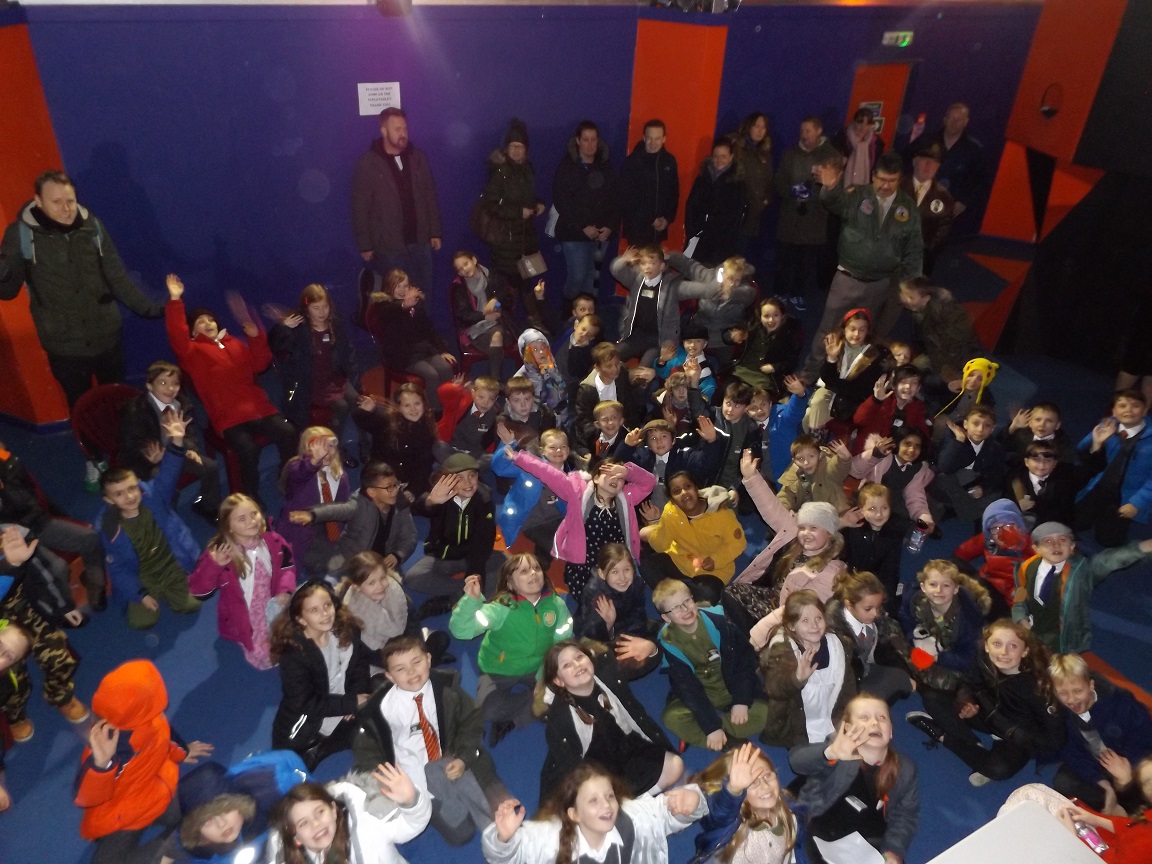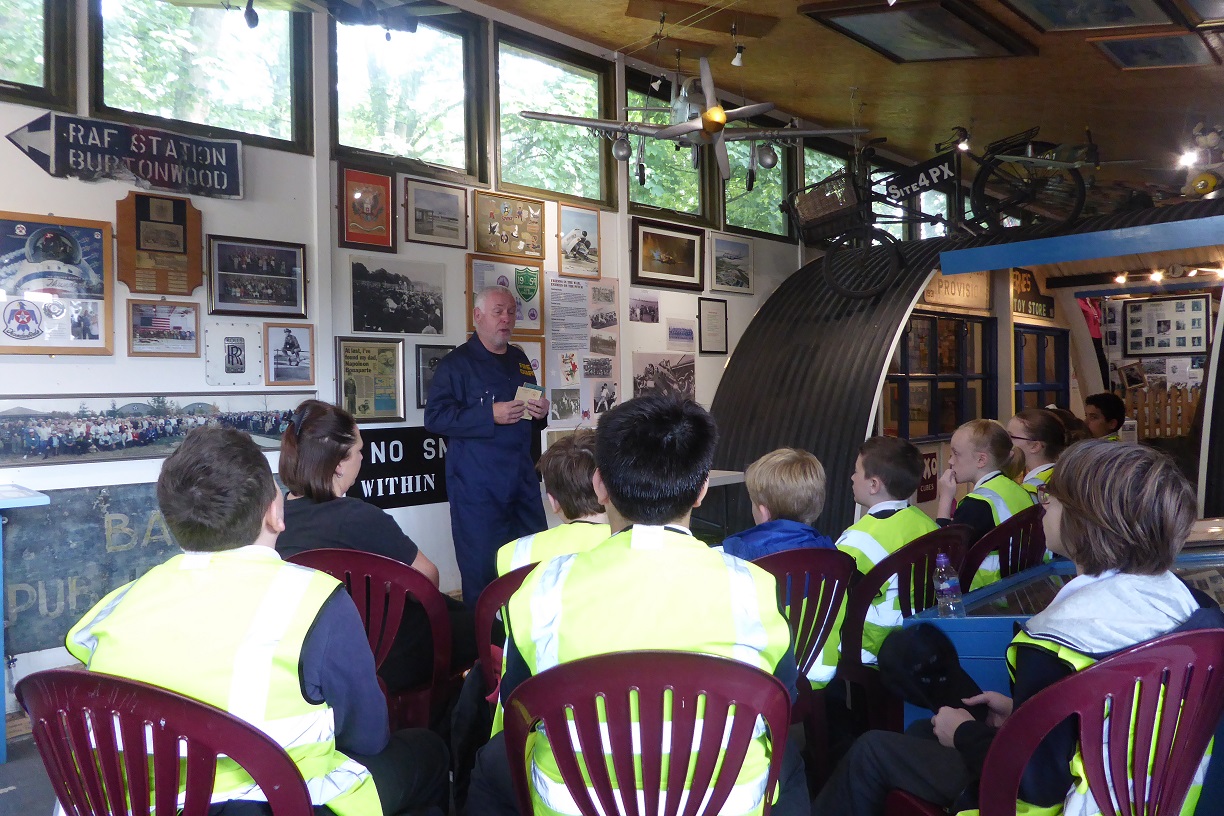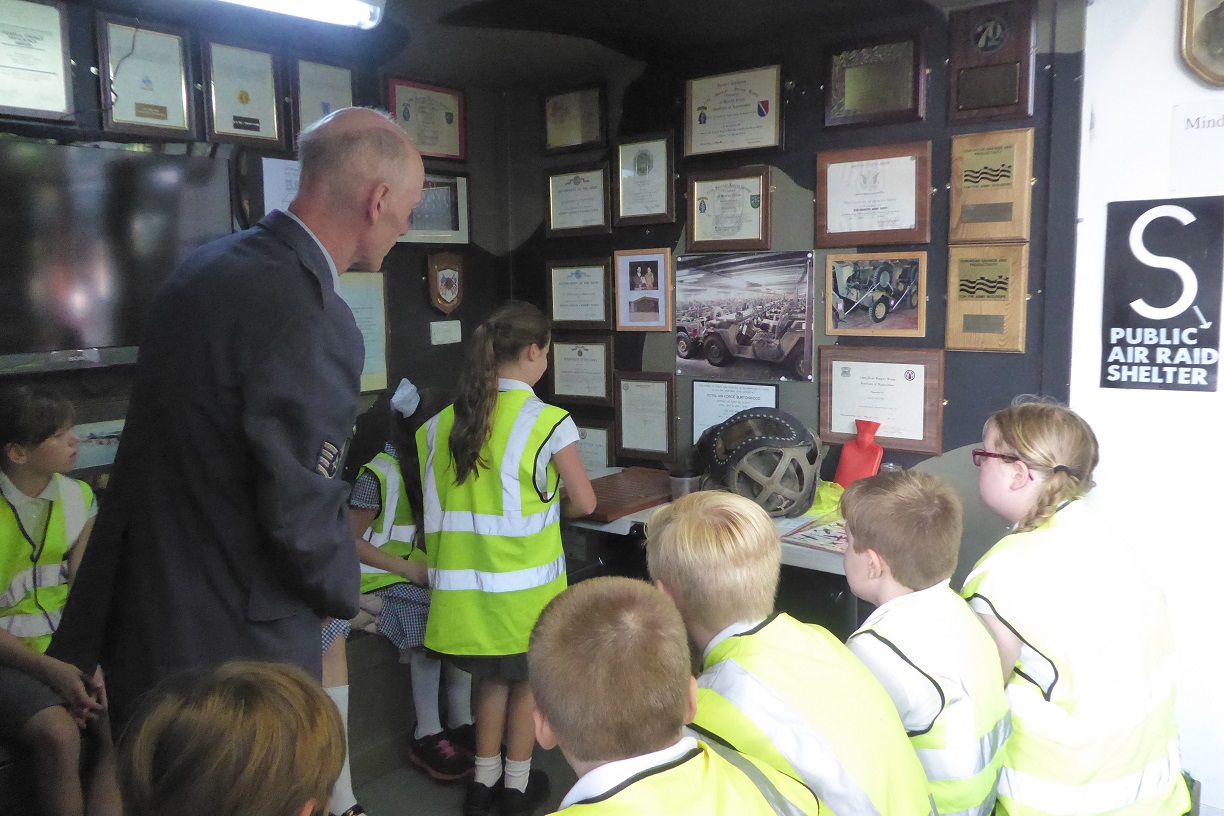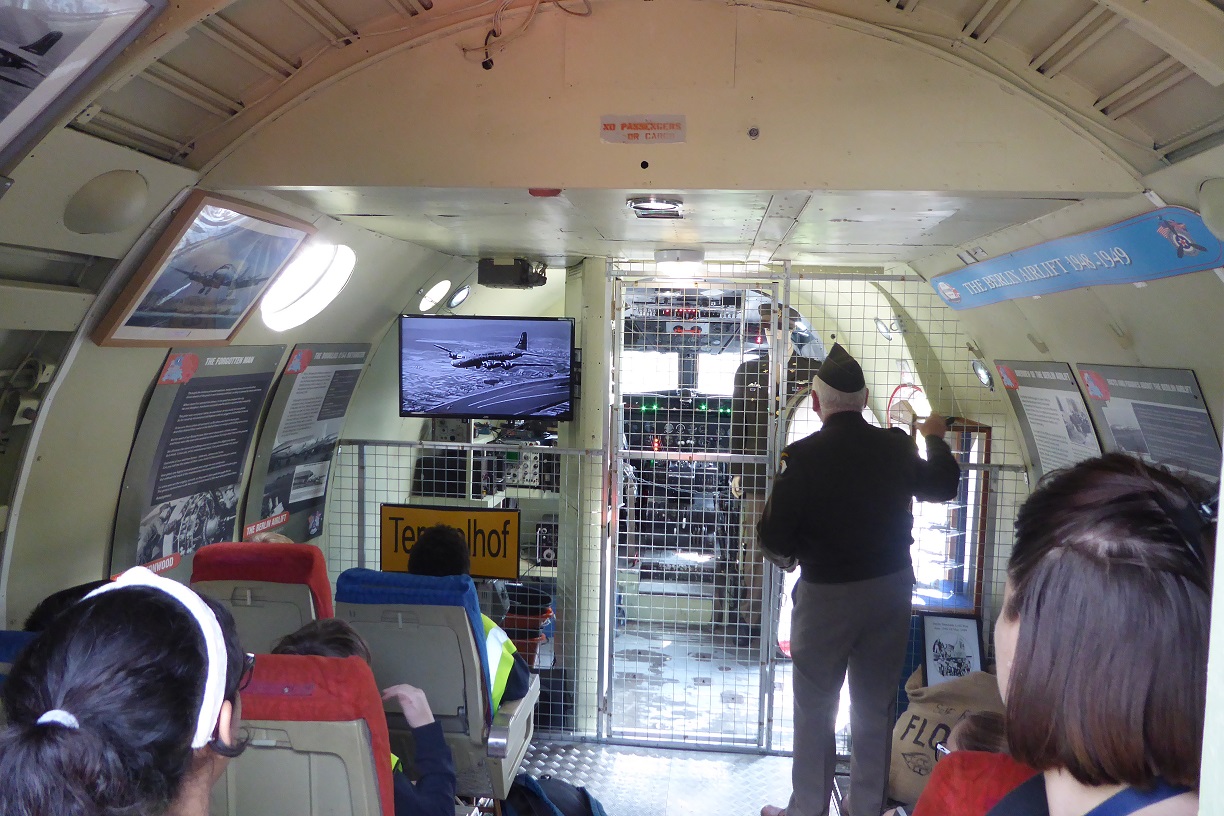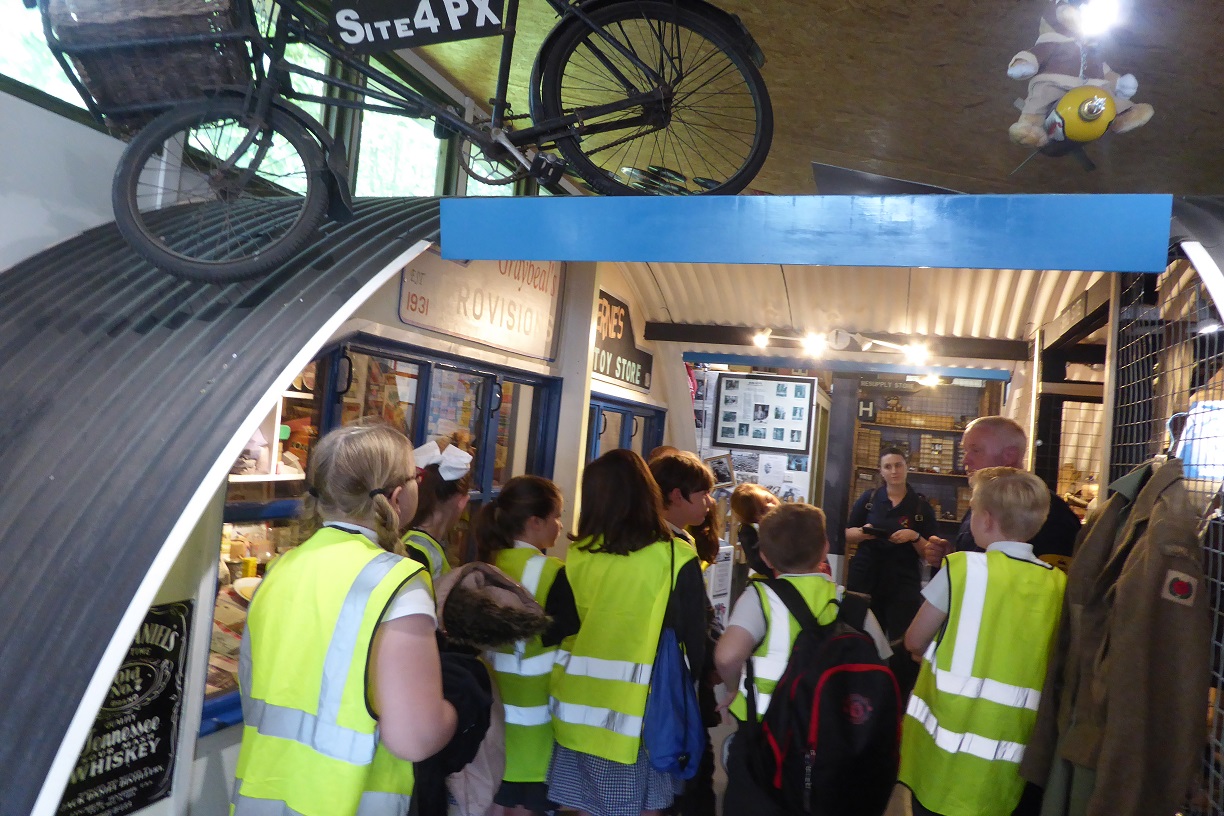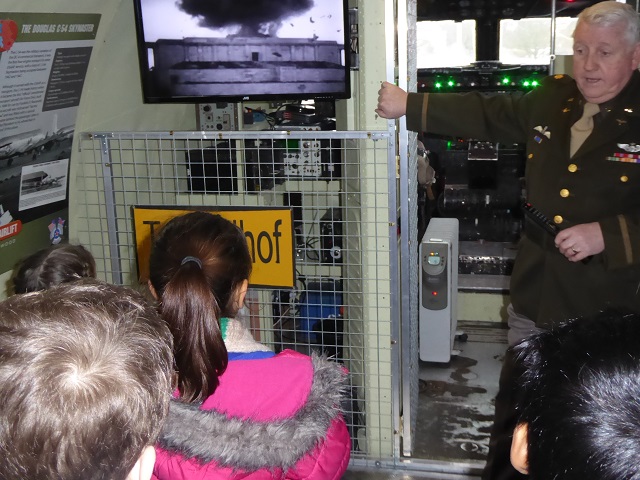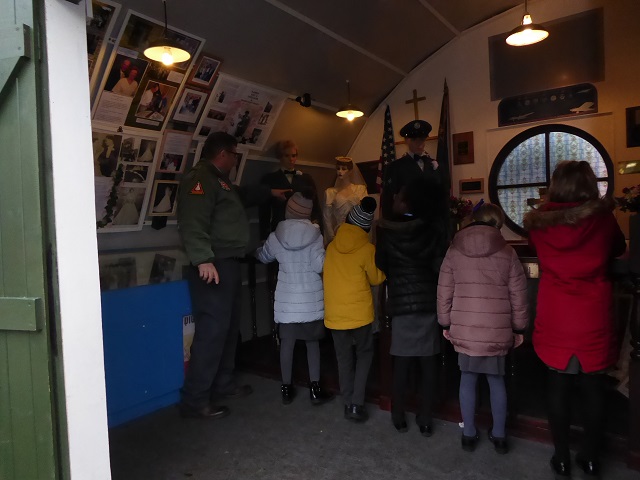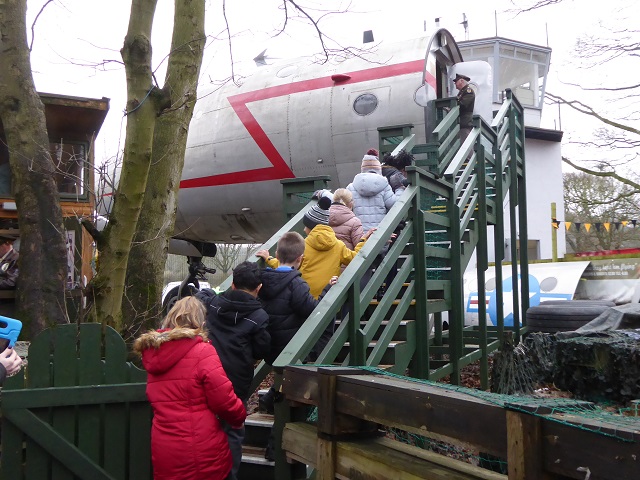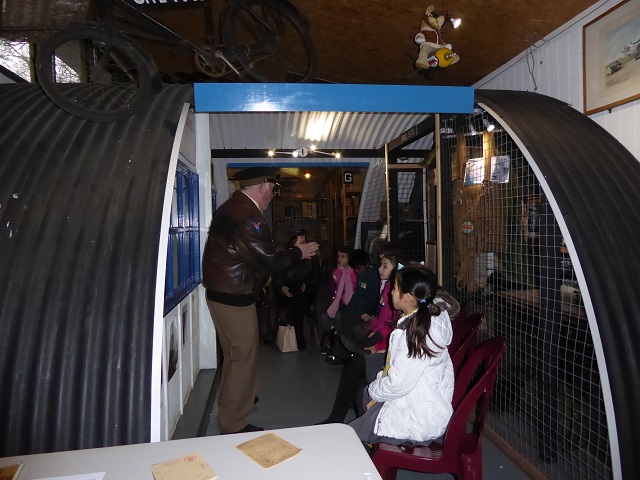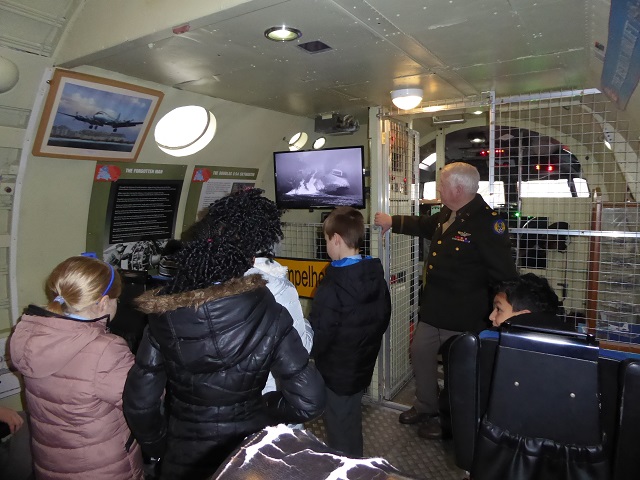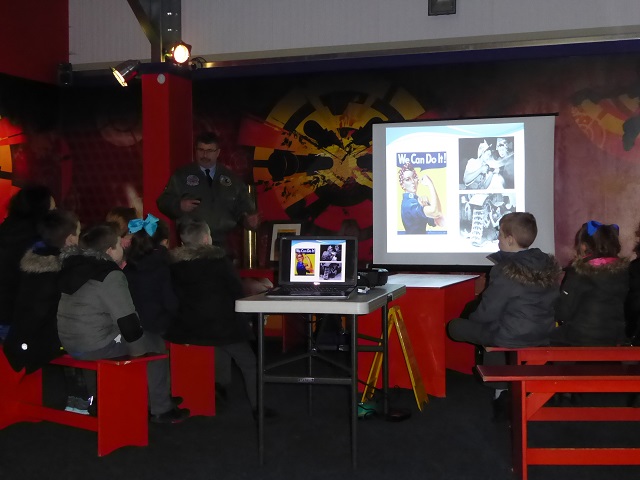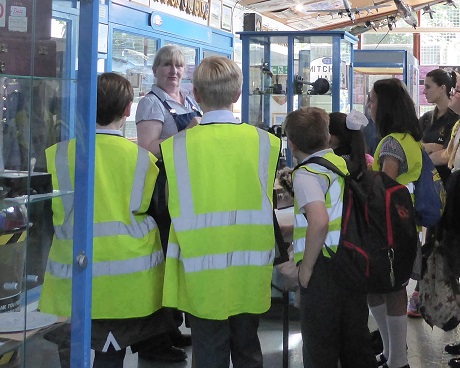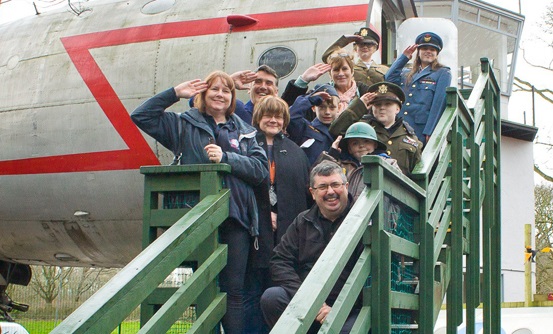 RAF Burtonwood is pleased to have welcomed more than 200 students from four local schools over the last 6 months
Students typically spent 4 hours at the centre where they were enthralled by the atmosphere. Having the opportunity to actually handle many of the artefacts gave students the opportunity to really connect with and experience the stories of the period told by museum curator John Cotterill and the rest of the volunteer's
"I really hope that more children will come and experience what RAF Burtonwood can offer" said John Cotterill noting that "everyone who has been has enjoyed the experience – the range of things on offer is so wide from a genuine 1940's plane to Bridal fashions that we can be sure there is something of interest to everyone"
Sgt Sydney Wilson
The 4th October gave us the pleasure of welcoming RAF veteran Sydney Wilson to the Heritage Centre. Sydney came with his Grand-daughter, Rebecca who was keen for her Granddad to see the displays and sample the coffee and cakes!
initially serving with 30 Squadron as an instrument mechanic working on Bristol Blenheim's, Sydney went on the serve in Egypt, Italy and finally Germany with the Royal Air Force. He also served with 47 squadron and worked on Hawker Hurricanes and, his favourite, the Super marine Spitfire. He served right through WW2 from 1939 to 1946 finishing up with the rank of Sergeant.
anting to see everything we took Sydney around the Centre, he climbed the three flights of stairs into the DC-4 and walked around the Chapel and also into the Nissen Hut display. He remembered living in a Nissen Hut but much of his overseas deployments involved him living under canvas.
The remarkable thing about Sydney, who is originally from Essex, is that on 9th September 2017 he celebrated his 101st Birthday! Sydney I believe is our oldest visitor to date he has promised to call in and see us again on his 102nd Birthday.
Syd, we look forward to seeing you next September.
John Cotterill
4th October 2017